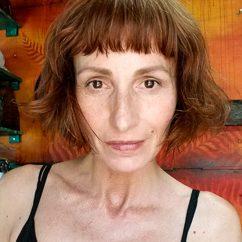 It is not the Feeling that is leaving You - It is You that is leaving the Feeling
As a self taught artist I like to constantly experiments with different processes and techniques to elevate my artistic skills and push boundaries
This path is taking me on a limitless journey were I can create beauty out of anything.
Whether creating art from my own concepts or making someone else's dream come to life, nothing is off limits – every new challenge is an opportunity to master a new medium.
Originally from Montreal, Canada but destined for warmer climates, I moved to Oakland, California in 2001. During my time in the US. I have earned a reputation of facilitator of visions, creating art for private commissions, props & film sets for movies as well of consulting in a myriad of other projects both large and small.
Let's make this world a better place through art!